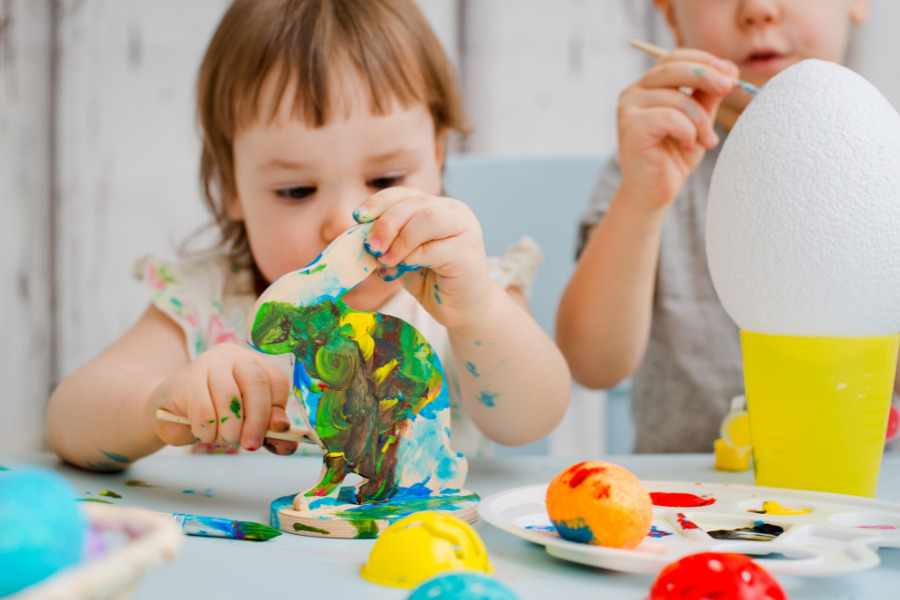 September 16 @ 11:00 am

-

11:30 am
First Encounters: Art Experiences for Babies — Fun With the Color Green
During this art workshop, the First Encounters team will read a story about the color green and then explore all of the nuances of this color.
What Children Will Learn:
·     Fine motor, hand-eye coordination, and visual discrimination skills will be
developed while mixing paints and then painting.
·     Language Skills – Talking about discoveries in mixing colors as well as describing
what the variety of things that are green smell like.
Baby sessions are $10 and toddler sessions are $15. for The price is per child with an accompanying adult. There is no cost for the adult.
Baby Sessions – This 30-minute session is for babies, ages 6-16 months, and their caregivers. Your baby will be exposed to a variety of colorful glass art objects and lighted sensory items to explore.
Toddler Sessions – This 30-minute session is for two and three-year-olds. During each thematic session, children will be introduced to various multi-sensory materials and then explore a variety of art media. The reading of a related picture book is always included in each session.
Location: Union Street Market's Teaching Kitchen
Register here! *For questions about registration or workshops, contact First Encounters directly.