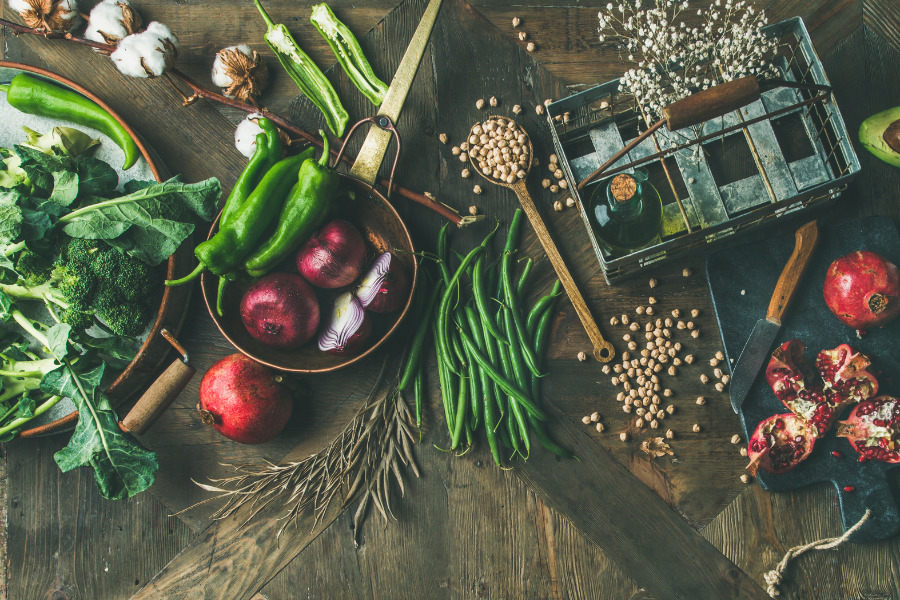 July 19 @ 6:00 pm

-

8:00 pm
Farmer's Market to Fork: Cooking Veggie-Forward Meals (Cooking With Plants Series by Vegan Fort Wayne)
Date: July 19, 2023
Time: 6:00 PM – 8:00 PM
Price: $25 if purchased before July 14. $30 after.
Location: Teaching Kitchen upstairs at Union Street Market in Electric Works
Instructors: Heather Dahman and Brittany Billings
Mark your calendars for July 19, 2023, from 6-8pm, as Vegan Fort Wayne brings you the first class of the "Cooking with Plants" series, "Farmer's Market to Fork"'. Join Heather Dahman, Vegan Fort Wayne Founder and certified Master Vegan Lifestyle Coach & Educator, and the powerlifting plant-lover Brittany Patrice show you how to whip us delicious and easy meals with vegetables from the farmer's market.
In this class, Heather Dahman and Brittany Billings will not only teach you how to transform fresh produce into mouth-watering plant-based meals but also offer you a chance to sample everything they cook. Say goodbye to vegetables wilting away in your fridge and hello to a new world of tasty, wholesome food!
Learn how to prepare dishes like Farmer's Market Stew, Zucchini Fritters with Romesco, and a Green Goddess Sandwich, plus more! We make eating plant-forward delicious and easy!
Whether you're a seasoned home cook looking to diversify your menu or a beginner wanting to learn how to make cooking with veggies easy, Heather and Brittany will share their knowledge and passion to help you create extraordinary plant-based meals.
Space is limited, so book early to secure your spot! Register here.
*Menu may change based on the availability and freshness of veggies.